Construction Kickoff at Northwest Railway Museum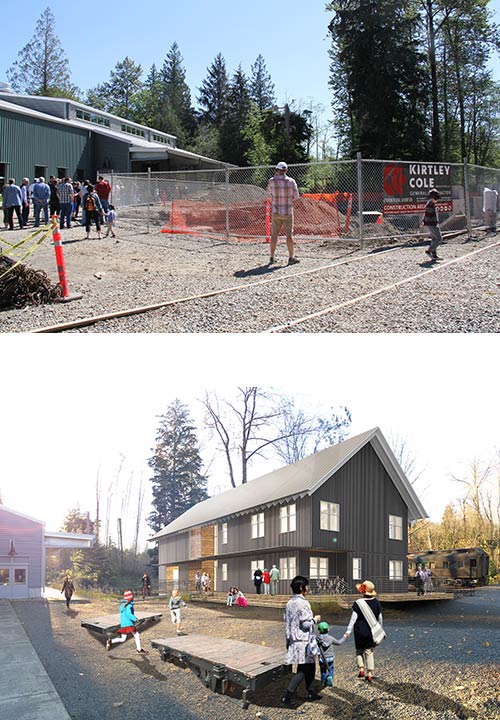 Kirtley-Cole Associates joined the Northwest Railway Museum this past weekend to celebrate the construction kickoff of their new Railway Education Center. Intended to expand public access and improve historical document preservation, this 4,681 SF building will include an environmentally-controlled archival vault for irreplaceable historical documents that include engineering records, books, and photographs detailing the history of the railway industry in the Pacific Northwest. Additional features will include a reading room, gift shop, and a classroom to accommodate lectures, presentations, and school groups.
Designed by Miller|Hull Partnership, the Northwest-inspired structure emphasizes sustainability and evokes a historic depot feel, utilizing locally-sourced materials and energy efficient building systems.
As construction work proceeds on this occupied campus that hosts thousands of visitors annually, safety of the public and the project team is one of Kirtley-Cole's top priorities. Among the distinctive construction features of this facility are a geo-pier foundation with an integral colored concrete slab, a gas dispersal fire suppression system to protect the archived documents, and an environmentally friendly, pervious paver parking lot.
With substantial experience on historic renovations, energy efficient construction and institutional work, Kirtley-Cole Associates is excited to deliver this culturally significant project to the Museum on time and within budget in Fall 2016.